Connect your System to any System
Extending the capabilities of your System shouldn't be complicated or expensive. Easily connect, collect and share data, and trigger work across any system, with EAGLE-VIEW Integration.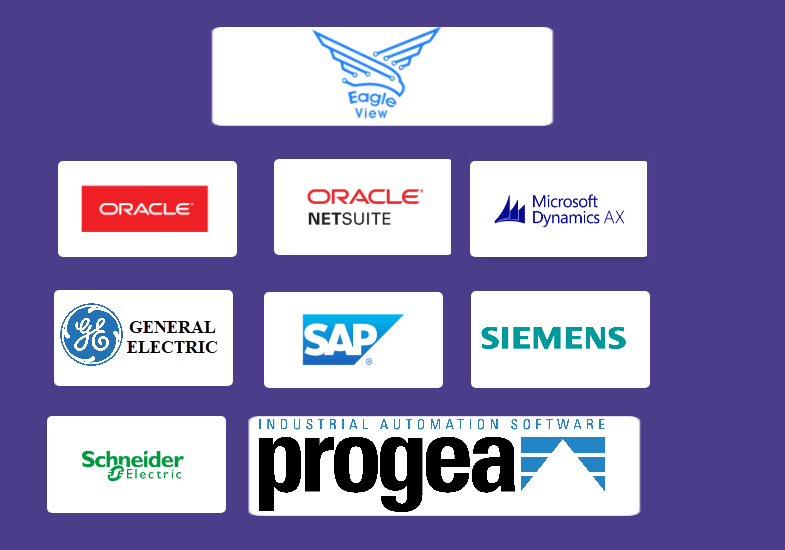 Why integrate?
Stay connected to key information, optimize workflows across systems, and trigger work orders based on real-time asset use or condition data.
Collect real-time data from sensors, PLCs, HMIs, and more to track asset condition and performance in one place
Improve inventory management by linking your CMMS and ERP to share inventory details, quantities, vendors, and more without having to switch systems or log data twice
Streamline workflows by connecting to productivity tools like email or chat apps. Submit, prioritize, and complete work without miscommunication or wasted time.
Share maintenance KPIs across departments to ensure everyone is using the same, accurate data when making OpEx and CapEx decisions.
How EAGLE-VIEW customers are getting the most out of their System with integrations
ERP two-way sync
Two-way integration with popular ERP systems to synchronize parts and materials (including availability and consumption), work orders, and assets.
Usage-based triggers
Automatically trigger work orders based on actual equipment utilization such as run hours, cycle counts, mileage, and more.
Condition-based triggers
Automatically trigger maintenance based on real-time equipment condition from sensors, such as vibration, temperature, pressure, lubrication, and more.